Heating & Air Conditioning Repair & Replacement

24/7 HVAC REPAIR SERVICE IN Northern Virginia, Maryland, Washington D.C.
0% Down Financing for HVAC Replacement
Millie's HVAC offers a variety of flexible financing programs to make a new HVAC system more affordable.  3 months, 6 months, 12 months, 18 months and 24 months financing is available at 0% interest rate at no additional charge. With equal monthly installments or no monthly payments, same as cash financing. Get easy approval in just 2 minutes.
Millie's Heating and Air Conditioning (HVAC)
Turn to Millie's Heating and Air Conditioning for honest pricing from an experienced air conditioning company in northern Virginia. For over 25 years, our locally owned HVAC company has been keeping Virginia, Maryland and Washington, DC residents cool and comfortable.
At Millie's HVAC we're passionate about performing high quality HVAC repairs and installations. Our HVAC experts will take care of everything needed to ensure your home's comfort. We are open 24/7 to serve you so call us anytime if your air conditioner or furnace breaks.
Heating and Air Conditioning Experts
With low prices and guaranteed work, Millie's Heating and Air Conditioning is the HVAC repair shop of choice for thousands of businesses and homeowners in the greater Washington area. We service all makes and models.
If you need a new heating or cooling system, we can quickly install an energy efficient model that will save you thousands on your utility bills.
HVAC Installation
Need an HVAC Installation? Is your system ready for an upgrade? Contact us today to get a high-efficiency HVAC system installed according to your home's specifications. Millie's HVAC can help you choose the right heating and cooling system for your home that is within your budget. We will also help you with financing. Please give us a call and talk to one of our licensed local professionals.
Air Conditioning Installation
You may need to replace your air conditioner if you are experiencing one or more of these problems:
Home not cooling, even when the AC is running
The air conditioning system is blowing warm air
Less air blows out of the vents
Air conditioning is making a loud noise
Air conditioning not turning on
There is inconsistent temperature throughout your home
Call Millie's today to discuss AC Installation. We will help you select the right air conditioning for your home for optimal performance.
Furnace Installation
Need a new furnace? With so many options available, it may be difficult for you to decide which furnace type is the best fit for your home. Call Millies HVAC today and discuss your options with our professionally trained team and get a reliable furnace installed.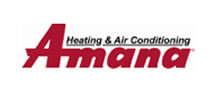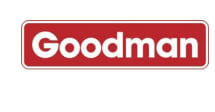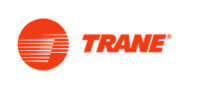 Services Provided
Why Millie's Heating and Air Conditioning?
QUALITY SERVICE

LOWEST PRICES

OVER 25 YEARS OF EXPERIENCE

FULLY LICENSED AND INSURED

FREE ESTIMATES

PROMPT, EFFICIENT SERVICE

SAME-DAY SERVICE

100%  FINANCING AVAILABLE

GUARANTEES ON ALL WORK

UPFRONT PRICING
Main Office in Vienna, Virginia